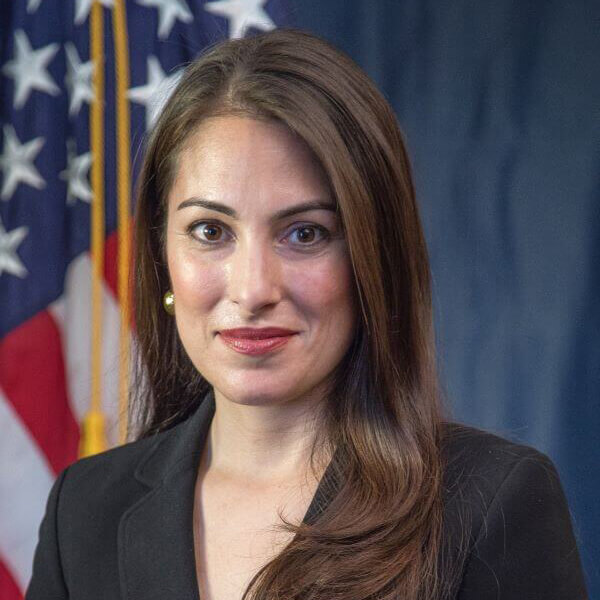 Camelia Lopez
Asst. US Attorney, Eastern District of Texas
Camelia Lopez has served as an Assistant United States Attorney for the Eastern District of Texas in Plano since March 2009.  She serves as Senior Counselor to the United States Attorney, the district coordinator for Elder Fraud and Money Mule initiatives and is a specialist in National Security and Computer Hacking and Intellectual Property.  Camelia manages a full docket of cases involving transnational fraud, economic espionage, cyber intrusion, fraud, money laundering export control, and terrorism.  She has previously served as Senior Litigation Counsel and Deputy Criminal Chief managing the district's busiest office in Plano.  For her work in a case involving international drug distribution, Camelia was awarded with the Director's Award, the highest honor an AUSA can receive from the Department of Justice for excellence in prosecution.  She was recently recognized by the International Association for Chiefs of Police for Leadership in the Prevention of Terrorism.
Prior to joining the U.S. Attorney's Office, Camelia was an Assistant District Attorney for Dallas County for 6 years prosecuting white-collar crimes.  She received her Juris Doctor from American University's Washington College of Law, Washington, DC, in 2002, and graduated from SMU in 1999 with a BBA in Finance and minors in Economics and Latin American Studies.
Camelia is a frequent speaker on topics relating to the Department of Justice's Elder Justice Initiative, economic espionage, cybercrime, and working with law enforcement.