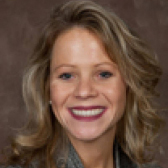 Cristina M. Zeretzke-Bien, M.D.
FAAP FACEP FAAEM | Cook Children's Medical Center
Dr. Zeretzke-Bien is currently the Medical Director of the SANE program at University of Florida in Gainesville, FL. She is an Assistant Professor of the College of Medicine and works clinically in the Department of Emergency Medicine as a pediatric emergency medicine physician. She earned her undergraduate degree at Louisiana State University in Baton Rouge, and then earned her degree in medicine from St. George's University. She performed her internship of residency training at Tulane University in New Orleans, LA and completed her pediatric residency at the University of Florida in Gainesville. Dr. Zeretzke-Bien did her Fellowship training in pediatric emergency medicine at the University of Florida in Jacksonville. She is a Fellow of the American Academy of Pediatrics and serves as a member of the American College of Emergency Physicians and the Society of Academic Emergency Medicine. Dr. Zeretske-Bien is board certified in both general pediatrics and pediatric emergency medicine. Dr. Zeretske-Bien is invested in the Emergency Medical Services for Children and serves as a board member on the Council for EMSC for the state. She is also a Board Member of the local Children's Advocacy Center in Gainesville. She is very passionate regarding improving child services surrounding Pediatric Emergency Medicine; but has a particular focus in the areas of injury prevention, disaster preparedness, and child abuse.