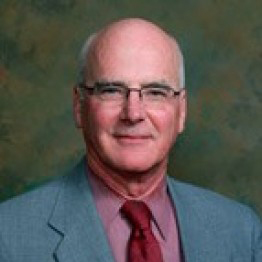 James Lukefahr
MD, FAAP | Professor of Pediatrics, Division of Child Abuse Pediatrics, UTHSC- San Antonio
Dr. Lukefahr joined the UT Health San Antonio Child Abuse Division in June 2007. He is the medical director of the Center for Miracles, which is the child abuse medical evaluation facility at Children's Hospital of San Antonio in downtown San Antonio.
Dr. Lukefahr previously was a professor at the University of Texas Medical Branch Department of Pediatrics in Galveston from 1996 until 2007. He served as Medical Director of UTMB's ABC Center for the Evaluation of Victims of Child Abuse and Neglect. Dr. Lukefahr has written numerous scholarly articles on child abuse and neglect, and served as the co-chair of the Texas Pediatric Society Committee on Child Abuse and Neglect from 2002-2010. He was appointed by Governor George W. Bush to serve on the Children's Trust Fund of Texas Council from 1999 until 2001.
Jim was elected to the Ray Helfer Society in 2002, an honorary society for physicians who devote their careers to child abuse and neglect, and was board-certified in Child Abuse Pediatrics in January 2010. He is the 2010-2011 president of the Texas Pediatric Society, a member and former committee chair of the American Board of Pediatrics, and was recently appointed to the Committee on Child Abuse and Neglect of the American Academy of Pediatrics.
A graduate of the University of Texas Southwestern Medical School, Jim is married to Virginia, an accomplished artist and art teacher. They have four adult children. Dr. Lukefahr enjoys gardening, history, and (occasionally) hiking and running.