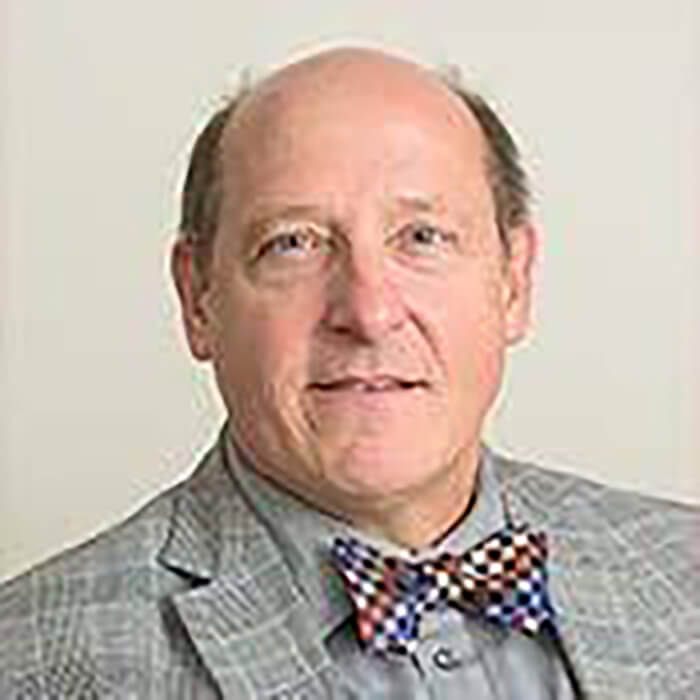 Jamie Downs, M.D.
D-ABP-AP/CP/FP, F-AAFS, F-NAME, F-ASCP, F-CAP, D-ABMDI | forensX, LLC
James Claude Upshaw ("Jamie") Downs continues as a Forensic Pathology consultant and educator, as he has for over a quarter century.  Dr. Downs served as the Director of the state of Alabama's Forensic system and has been a medical examiner for Charleston County/MUSC, Alabama Department of Forensic Sciences, and Georgia Bureau of Investigation.  Dr. Downs was coastal Georgia's first Regional Medical Examiner and served in that capacity until 2016. He is founder and president of forensX, LLC, a medicolegal consulting firm specializing in case consultation and forensic trainings. In 2017, Dr. Downs was chosen to be serve as the Medical Director of the Charleston Southern University's newly developed Physician Assistant Program. He has worked continuously as a Medical Examiner & consultant in Forensic Pathology since 1989 and was Alabama's State Forensics Director and Chief Medical Examiner from 1998 to 2002. Dr. Downs graduated from the University of Georgia in 1983, magna cum laude and Phi Beta Kappa.  He completed Peace Officers Standards and Training at the Southwest Alabama Police Academy, receiving distinction as class president, top academic student, and best defensive driver. Downs received his Doctor of Medicine degree, medical residency training in Anatomic and Clinical Pathology, and fellowship in Forensic Pathology from the Medical University of South Carolina (in his hometown of Charleston). The latter included a rotation through the Metropolitan Dade County Florida (Miami) Medical Examiner Department and internship at the FBI's Behavioral Sciences Unit in Quantico, Virginia, where he specialized in the study of overkill under the tutelage of Roy Hazelwood. He is board certified in Anatomic, Clinical, and Forensic Pathology.
Notable past cases have included the Forensic Pathology examination of the crew of the H.L. Hunley, the first successful combat submarine in history. He also personally performed the scientific identifications for all 339 victims in the "Operation Noble Cause" (Georgia Tri-State Crematory) case. He was the Pathologist on the first capital murder DNA trial in the history of the state of South Carolina. National television appearances include: National Geographic, C-SPAN, The New Detectives: Case Studies in Forensic Science, Forensic Files, Street Stories, Dateline, and 48 Hours. He has served as consultant to forensics fiction writer Patricia Cornwell whose Charleston-set Book of the Dead (2007) was researched in Downs' lab in Savannah. The fictional Savannah Medical Examiner Colin Dengate featured in Cornwell's 2011 book, Red Mist, is based on Dr. Downs.
Downs is a consultant to the FBI Behavioral Science Unit in Quantico, Virginia, having authored four chapters in their manual Managing Death Investigation, and was primary author of the FBI's acclaimed Forensic Investigator's Trauma Atlas. He has authored several books and chapters in the fields of Forensic Pathology and child abuse, including Abusive Head Trauma in Infants and Children: A Medical, Legal & Forensic Reference with CD-ROM and Child Fatality Review: A Clinical Guide and A Color Atlas. He is presently finishing the manuscript for The Primer on Medicolegal Death Investigation. He is co-editor of Ethics of Forensic Science (Elsevier 2012).
Dr. Downs has lectured hundreds of times and has presented at numerous national and international meetings in the fields of Anatomic and Forensic Pathology, including at the National Forensic Academy and at the FBI's National Academy. His audiences have included law enforcement, social services, attorneys, judges, university undergraduate & pre-professional students, medical personnel, and graduate medical audiences. Areas of special interest include child abuse and police use of force. He has testified in numerous state and federal courts, as well as before committees of both the United States Senate and the House of Representatives.
Downs is a Fellow of the National Association of Medical Examiners and the American Academy of Forensic Sciences. Professional activities include service on numerous professional boards and committees. He served as Scientific Program Chair for and host of the National Association of Medical Examiners 2007 annual meeting in Savannah. In 2010, Dr. Downs was selected to serve as an advisory member of the Standards and Protocols Interagency Working Group under the National Science and Technology Council Subcommittee on Forensic Science, to advise and assist the Executive Office of the President of the United States. Downs has served as a grant reviewer for the National Institute of Justice. He chaired the Steering Committee for the first ever Forensic Death Investigation Symposium and gave the keynote address to the multidisciplinary assembly in 2010. Downs is on the Board of editors of Academic Forensic Pathology, the professional journal of the National Association of Medical Examiners. Downs completed two terms service on the Board of Directors of the National Association of Medical Examiners. He is on the Board of Advisors for the Law Enforcement Innovation Center at the University of Tennessee, the Board of Directors of the Consortium of Forensic Science Organizations (Vice Chair), and the Board of Directors of the National Forensic Science Technology Center. He serves on the Forensic Committee of the International Association of Chiefs of Police. He also serves on Board of Advisors and Ethics Committee of the American Board of Medicolegal Death Investigators and the Medical/Investigational Advisory Board of the Sudden Unexplained Death in Childhood Program.