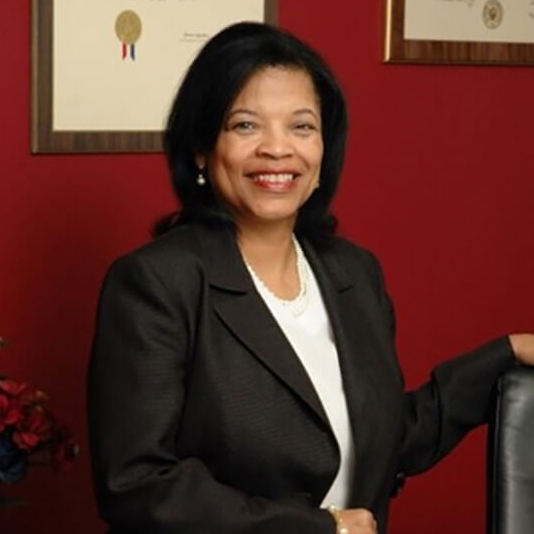 Judge Brenda Hull Thompson
Presiding Judge – Probate Court of Dallas County
Brenda Hull Thompson is the Presiding Judge of The Probate Court of Dallas County, Texas. She was elected in 2010 after more than twenty years of service in Texas to the community in civil practice and in mediation. Her civil practice focused on estate administration, guardianship administration and family law. In addition, she has been an adjunct professor at Texas Wesleyan School of Law, teaching mediation and arbitration. Prior to moving to Texas, she was a senior Staff attorney in the Office of the General Counsel for the Federal Trade Commission in Washington, D. C. She has made numerous presentations to local bar association sections and community groups and she has received numerous awards for her pro bono and public service activities pertaining to elderly and/or disabled persons, low-income persons, and children.
Judge Thompson received her J.D. degree from Georgetown University Law School, Washington, D. C., a M. A. degree from Boston University, and a B. S. degree from the University of Maryland. She has attended the Harvard University Negotiation Program. She is a member of the Dallas Bar Association and is licensed to practice law in Texas state courts, in the U. S. District Court for the Northern District of Texas, Supreme Court of Pennsylvania (inactive), and the District of Columbia Court of Appeals (inactive).
Judge Thompson is the Local Administrative Judge for the Dallas County Probate Courts and she is the Presiding Judge for the Dallas County Probate Courts. She is the first elected African American Probate Judge in the State of Texas.
She is one of the co-authors on the O'Connor's Estates Code Plus for 2014-2015, the O'Connor's Estates Code Plus for 2013-2014 and the O'Connor's Probate Code for 2012-2013. She is a member of the Executive Committee of the National College of Probate Judges and is a member of the Texas Bar Foundation.