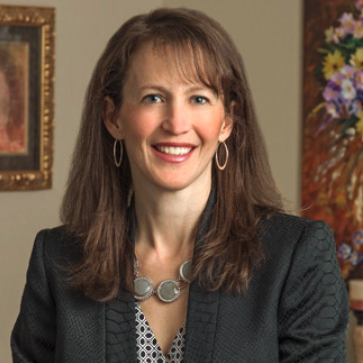 Melinda Hartnett, J.D.
The Harnett Law Firm
Melinda Hartnett is a partner with The Hartnett Law Firm, where she works with her 4 brothers, 1 niece, and 2 nephews.  The Hartnett Law Firm practices trust and estate litigation, including contested guardianships.  Additionally, Melinda often serves in court appointed roles whether as an attorney or guardian ad litem, administrator of an estate, or guardian of an estate. She has served as a mentor attorney for numerous attorneys taking on cases from the Dallas Volunteer Attorney Program, and she takes on many cases herself. 
Melinda left Dallas after high school to attend Hamilton College in upstate New York.  After graduating, she taught high school for two years in Lake Placid, New York to potential winter Olympic athletes.  Still avoiding the call to law, she moved to New York City to audition as a dancer and obtained a year-long job dancing and singing in Japan.  While there, she gave in and applied to law school, attending Fordham in New York when she returned.  Moving to Syracuse, New York after graduation, Melinda practiced in a variety of practice areas for 3 years before returning to Dallas and joining the firm that was started by her father and two of her brothers in the 80s. 
Melinda has 5 kids and spends much of her free time juggling their schedules, volunteering at their schools, and serving on the board of Children's Chorus of Greater Dallas and the School Advisory Council for St. Monica Catholic School.